Cheaper Than Cars
Trust
9.3 / 10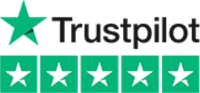 Popular Cars in Barcelona
Address: Barcelona - Gran Via - Gv De Les Corts Catalanes 680 ** No Trucks Return **, Barcelona, 08010. To check for other local car rental hire depot locations in Barcelona, select search above.
Going off road or to some out of the way place? Why not have an adventure with a 4x4 or SUV. Here are some examples to compare prices:
Nissan Qashqai


5 4
5
BMW X1


5 4
5
Are you driving with a large group? See our wide range of 7, 9 and 12-seat people carriers (MPV's) van's and minivans. Here are some examples to compare prices:
Peugeot 5008


7 1
5
Seat Alhambra


7 2
5
Volkswagen Sharan


7 2
5
Small cars that are easy to park, economy size is ideal for driving in those busy city streets. Here are some examples to compare prices:
Opel Corsa


5 2
5
Peugeot 208


5 2
5
Volkswagen Polo


5 2
5
BMW i3 Electric


5 2
5
Standard cars are comfortable and big – great for family trips and longer-distance travelling. Here are some examples to compare prices:
Opel Insignia


5 4
4
Check out the ideal sports convertible car for you - a great car at a great price. Here are some examples to compare models and prices:
Mini Convertible


4 1
2
Audi A3 Convertible


4 3
2
Note: These are indicative examples only. For accurate car comparisons and prices, enter your dates into the search above.
Barcelona Driving Ideas Guide
Masterful architect Antoni Gaudi has altered the landscape of Barcelona with his undulating architecture. Whether it is the colorful mosaics of Guell park or La Sagrada Familia, the unfinished cathedral that looks straight out of a bedtime story book.
Barcelona is for culture vultures, whether you love cathedrals, museums (Including the Museu Picasso) shopping at some of its thriving design quarters or spending hours sampling local foods in the endless markets and bazaars.
The night life is active and not for sissies. Expect to begin your night at midnight and only return home when the sun comes up.
While Barcelona will enchant you with its shock of bright colours, as colourful as the locals you'll meet while there, there are plenty of things to do just beyond the city.
Barcelona to Sitges:
45 min to Sitges (40.1 km)
Is it the beaches that have attracted you to Barcelona? Head out to the town of Sitges for another day of sun and sand. The main beaches attract large crowds, but there are some smaller beaches along the periphery of the main beaches where you'll have some more space to yourself. There is also a nudist beach if you're not partial to tan lines. The sea is warm and there is a promenade, but Sitges is also known for its Modernisme architecture, museums and art galleries.
Sitges is around 45 minutes from Barcelona, the last 15 minutes to Sitges will have you driving along the coast with the blue ocean preparing you for a lovely day at the beach. The price of fuel to get you there is the same as buying a ticket for the local cinema.
Barcelona to Montblanc:
1 hour 23 to Montblanc (118 km)
While you can easily reach the traditionally walled Medieval town Montblanc by train it is far better to go by car as it will allow you to visit the 'Cistercian Route' more thoroughly and at your own pace. The route consists of three incredible monasteries, Poblet, Vallbona de les Monges and Santes Creues. They are all as large as they are impactful, and incredibly preserved. Be sure to set off from Barcelona in the morning if you would like to spend time exploring all three, which is well worth it. The entrance fee to Poblet is 5 Euros, the same price as a coffee for two, and it includes a guided tour.
Barcelona to Tarragona:
1 hour 19 to Tarragona (98.7 km)
Don't forget that Spain has a past that leads back to the Roman Empire, the remains of which can be found in Tarragona. The main Roman sites are found in the Museu d'Historis de Tarragona, which tends to get busy from midday, so best to explore the Ampitheatra Roma or the grand cathedral during that time and head back to the Museu d'Historis de Tarragona after a late lunch at one of the many seafood restaurants.
If you feel like staying more than a day outside Barcelona, then check out our website Cheaper Than Hotels, where you'll find a range of accommodation in the area to suit your budget.
While the railway infrastructure is extensive around Barcelona, renting one of our rental cars allows you to choose how you spend your time according to your own schedule. Our ethos is to assist you in getting the most bang for your buck while travelling to a distant location. We supply reasonably priced vehicles, allowing you to spend the cash you save on entertainment and activities and generally just enjoying your vacation. We want you to spend less so that you can do more during your visit to Barcelona.
KNOW MORE ABOUT US
What We Do
We help South African travellers get the very best deals on rental car hire in South Africa. We have also extended this to the Southern African region and internationally to Europe, Asia, USA, Australia and more.
Here, you can search and compare the latest cheap rental car hire rates cheaper than what you can pay directly. For top brands you can pay less! Rates are fully inclusive or as described ! No credit card fees and free cancellations* in many instances. What you see is what you get. When comparing check all the extra's put on by other operators. We make it easy for you – we just give you the best value with cheap car rental deals including the best brands, and latest car models, with more car rental pick up location depots, than anyone else around the world. So now South African's can choose from over 30,000 pick- up points and depots Worldwide and of course, in South Africa.
Cheaper Than Cars
Our Advantages
Compare
Brands
Compare 800+ companies
Low Price
Guarantee
Top Brands - Big Savings
Lots of Pickup
Locations
30,000+ Locations Worldwide