LEADING CAR RENTAL BRANDS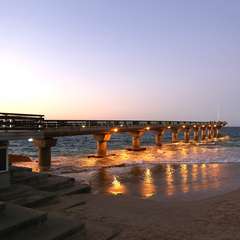 Port Elizabeth Pier South Africa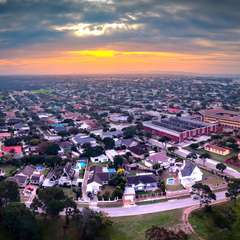 Aerial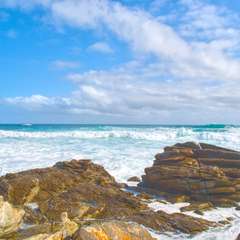 Ocean View
Popular Rental Cars in Port Elizabeth
Address: Port Elizabeth - 57 Heugh Road,, Walmer,, Port Elizabeth. To check for other local car rental hire depot locations in Port Elizabeth, select search above.
Going off road or to some out of the way place? Why not have an adventure with a 4x4 or SUV. Here are some examples to compare prices:
Nissan Qashqai


5 3

5
Toyota Rav4


5 3

5
Nissan X-Trail


5 3

5
Ford Eco Sport


5 3

5
Ford Ecosport


4 2

5
Are you driving with a large group? See our wide range of 7, 9 and 12-seat people carriers (MPV's) van's and minivans. Here are some examples to compare prices:
Toyota Quantum


9 6

5
Volkswagen Kombi


8 4

4
Ford Tourneo


5 4

4
Toyota Avanza


6 2

5
Hyundai H1


7 4

5
Small cars that are easy to park, economy size is ideal for driving in those busy city streets. Here are some examples to compare prices:
Volkswagen Polo


5 2

5
Hyundai i10


4 3

3
Hyundai i20


4 3

3
Ford Fiesta


4 3

3
Ford Figo


5 2

5
Volkswagen Polo Vivo


5 2

5
Standard cars are comfortable and big – great for family trips and longer-distance travelling. Here are some examples to compare prices:
Hyundai Elantra


5 4

4
Why not drive around your destination in comfort and luxury – in a luxury executive car. Here are some examples to compare prices and various models:
Volkswagen T6


8 3

5
Note: These are indicative examples only. For accurate car comparisons and prices, enter your dates into the search above.
Port Elizabeth Driving Ideas Guide
Port Elizabeth is also known as The Bay and The Friendly City.  After just a few hours in PE, as the locals refer to it, you'll realize how warm and welcoming the residents are. They're simply happy to have you on their doorstep.
Are you keen for trip that combines the activities found in a city with the watersports of a beach holiday?  You have come to the right place. The Bay (or (Ibhayi in isiXhosa, one of the local languages spoken there) includes Algoa Bay, which consists of a stretch of 40km of beaches, some of which have earned Blue Flag status. Besides swimming in the warm, welcoming waters found on South Africa's east coast, surfing, sailing, fishing, scuba diving and snorkeling are also available at various beaches. Try beach hopping, you'll find a different activity in every bay, plus you'll return home with a golden brown tan!
Port Elizabeth to Shamwari Game Reserve:
1 hour 13 min (75km)
Head 75 km's east to Shamwari Game Reserve to spot the Big 5 without the threat of Malaria! Shamwari has been voted the World's Leading Safari and Game Reserve for many years, a day trip here and you'll soon realize why.
Here at Cheaperthancars we take pride in offering a wide range of cars to suit every budget and every desire. We appreciate the freedom that renting a car allows a traveler, you can go where you want, when you want and change your plans, or direction, at will. But while at Shamwari you may choose to be driven by a professional game ranger in an open game viewing vehicle who will take you to the best locations to spot the animals you wish to see with valuable information at hand, or go on a guided game walk.
Go for the day and be back at your accommodation in Port Elizabeth by the evening. A day tour will cost an individual less than half a tank of gas, and it will be well worth it!
Port Elizabeth to Grahamstown:
1 hour 25 min (127 km)
Grahamstown is a city 127 km northeast of Port Elizabeth. It is a University Town, home to Rhodes University which is known for its excellent journalism programme among other things. As in all University Towns, there are plenty of bars and local nightlife, including much live music. Originally founded in 1812 as a military post, the town has much architecture that dates almost as far back in time. Grahamstown Cathedral, the Observatory Museum stand out as architectural sites well worth a visit.
Visiting Port Elizabeth in June-July? The National Arts Festival (known as the Grahamstown Festival) simply can't be missed, and by choosing to stay in Port Elizabeth you will save on accommodation! The Grahamstown Festival is the Edinburgh Festival of the Global South and the largest arts and cultural festival in Africa. You will find an abundance of plays to choose from which will cost you the same as a meal for one at a local restaurant. Visiting on a strict budget? The street food will fill your tummy for half that and there are many free and public performances, including art exhibitions and installations. The local flea market is well worth a visit and you will find plenty of trinkets that may find their way into your suitcase.
If you like the idea of spending more than a day in Grahamstown we have plenty of accommodation available to choose from. Head over to our website at Cheaper Than Hotels to view our selection of hotels.
At Cheaper Than Cars we understand, as well heeled travelers ourselves, what concerns visitors and we're aware that your budget predicts the activities you are able to explore. We not only have a range of rental cars to suit every budget but we understand that a good deal on a rented car will allow you to travel further, rather than only having enough (after the rental price) to travel within the perimeter of a given city. We also understand that plans change and so we don't charge for cancellations, our rates are pretty low too. Choose us as your car rental providers and you'll travel further on the money you save.