Leading car rental brands
Cheaper Than Cars
Trust
9.3 / 10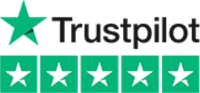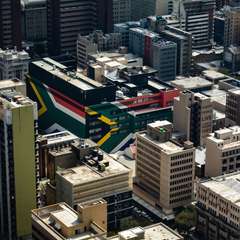 Johannesburg City Centre South Africa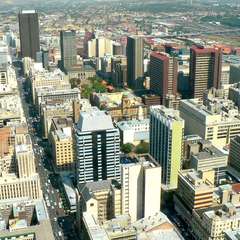 Cityscape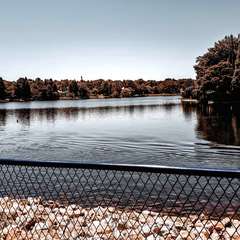 Botanical Gardens
Popular Rental Cars in Johannesburg
Address: Johannesburg - Randburg - 23 Hill Street(corner West), Randburg, Johannesburg, 2125, Gauteng. To check for other local car rental hire depot locations in Johannesburg, select search above.
Going off road or to some out of the way place? Why not have an adventure with a 4x4 or SUV. Here are some examples to compare prices:
Renault Duster


5 3

5
Hyundai Tucson


5 3

5
Nissan Qashqai


5 3

5
Toyota Rav4


5 3

5
Toyota Fortuner


5 6

5
Nissan X-Trail


5 3

5
Are you driving with a large group? See our wide range of 7, 9 and 12-seat people carriers (MPV's) van's and minivans. Here are some examples to compare prices:
Hyundai H1


7 3

5
Toyota Avanza


7 1

5
Toyota Quantum


9 6

5
Small cars that are easy to park, economy size is ideal for driving in those busy city streets. Here are some examples to compare prices:
Ford Figo


5 2

5
Volkswagen Polo Vivo


4 1

5
Ford Fiesta


5 2

5
Hyundai i20


4 1

5
Volkswagen Polo


5 2

5
Hyundai i10


4 3

3
Standard cars are comfortable and big – great for family trips and longer-distance travelling. Here are some examples to compare prices:
Hyundai Elantra


5 4

4
Why not drive around your destination in comfort and luxury – in a luxury executive car. Here are some examples to compare prices and various models:
Volkswagen T6


8 3

5
Note: These are indicative examples only. For accurate car comparisons and prices, enter your dates into the search above.
Johannesburg Driving Ideas Guide
Johannesburg or the "City of Gold" is the economic powerhouse of not only South Africa but the continent of Africa as well.
Its residents work hard and play hard and although the city is mainly focussed on industry, mining and commercial enterprises, it remains an interesting place for a tourist to visit.
However, many excellent attractions lie outside the city itself, and all are easily reached by rental car.
Johannesburg to Sterkfontein Caves
48mins to Sterkfontein Caves 54.1 km) via Hendrik Potgieter Rd/M47
Situated around 70 kilometres outside of Johannesburg (roughly an hours travel), the Sterkfontein Caves are located in a region called the Cradle of Humankind. This UNESCO World Heritage Site, which covers over 47 000 hectares, is home to many unique ancient human fossil finds over the last 100 years. These include the famed "Taung child", "Little Foot" and "Mrs Ples". Many of these fossils are over 2 million years old and are thought to be of the early indigenous ancestor of homo sapiens, both the Australopithecus Africanus and the Australopithecus Prometheus.
The Maropeng visitor's centre that tells the story of these species as well as how they were discovered should be a compulsory stop on your visit to the area. Sterkfontein accommodation is varied, from backpacker's lodges to self-catering apartments or chalets and small hotels. An overnight stay is a must if you intend to explore other attractions in the area.
Johannesburg to Groot Marico
2 h 27mins to Groot Marico (213.6 km) via R509
Situated near the border of Botswana, the picturesque town of Groot Marico offers a glimpse into the traditional South African rural lifestyle. The town itself is over 200 kilometres to the west of the city and a drive of around two-and-a-half hours will see you enter this "platteland dorp" (the Afrikaans word for rural town).
That's not to say this quaint area is not without its attractions. The town was home to the esteemed South African writer, Herman Charles Bosman and a museum in his honour can be found here. If you visit during October, be sure to take in the Herman Charles Bosman Festival, a highlight on the Groot Marico calendar.
Other attractions include arts and crafts, traditional restaurants serving rural food and battlefield tours highlighting the Boer war.
Groot Marico accommodation includes guest houses, bed and breakfast establishments and small hotels. For the adventurous, a stay on a working farm not only allows an authentic farm experience, but you may even get roped in to do some farm work!
Johannesburg to The Pilanesberg National Park
2 h 18 min The Pilanesberg National Park (203.2 km) via R556
Situated around 250 kilometres to the north-west of Johannesburg, the Pilanesberg National Park has much to offer you should you choose to take a day trip there. Not only are the famed African Big 5 (lion, leopard, black and white rhino, elephant and buffalo) on display throughout the park, but other incredible adventures await.
These include hot air ballooning, hiking trails, mountain biking, archery and, of course, the famed attractions of Sun City. This incredible resort not only offers family fun, with the Valley of Waves a particular highlight, but the chance to win at the various games tables in its casino.
Again, with so much to see and do, a day trip is never long enough to take in everything the region has to offer. Pilanesberg accommodation scales every imaginable variety that you could dream of. From the luxurious suites at Sun City to small backpackers lodges, chalets and guesthouses, practically anything to suit your budget.
While Cheaperthancars offers great discounts and Cheaperthanhotels provides for a wide range of accommodation choices and deals, we believe that the less you spend the more you can do when you get there.
Your Cheaperthancars Team
KNOW MORE ABOUT US
What We Do
We help South African travellers get the very best deals on rental car hire in South Africa. We have also extended this to the Southern African region and internationally to Europe, Asia, USA, Australia and more.
Here, you can search and compare the latest cheap rental car hire rates cheaper than what you can pay directly. For top brands you can pay less! Rates are fully inclusive or as described ! No credit card fees and free cancellations* in many instances. What you see is what you get. When comparing check all the extra's put on by other operators. We make it easy for you – we just give you the best value with cheap car rental deals including the best brands, and latest car models, with more car rental pick up location depots, than anyone else around the world. So now South African's can choose from over 30,000 pick- up points and depots Worldwide and of course, in South Africa.
Cheaper Than Cars
Our Advantages
Compare
Brands
Compare 800+ companies
Low Price
Guarantee
Top Brands - Big Savings
Lots of Pickup
Locations
30,000+ Locations Worldwide