LEADING CAR RENTAL BRANDS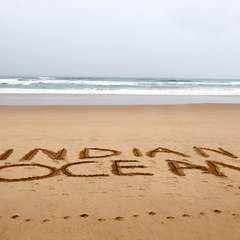 Beach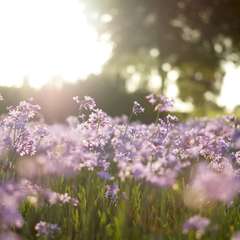 Fancourt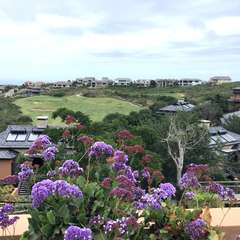 Knysna
Popular Rental Cars in George
Address: George - Old Grootbrakrivier Road, George, 6530 , Western Cape. To check for other local car rental hire depot locations in George, select search above.
Going off road or to some out of the way place? Why not have an adventure with a 4x4 or SUV. Here are some examples to compare prices:
Nissan X-Trail


5 3

5
Ford Eco Sport


5 3

5
Toyota Rav4


5 3

5
Ford Ecosport


4 2

5
Are you driving with a large group? See our wide range of 7, 9 and 12-seat people carriers (MPV's) van's and minivans. Here are some examples to compare prices:
Volkswagen Kombi


8 4

4
Toyota Quantum


9 6

5
Ford Tourneo


5 4

4
Hyundai H1


7 4

5
Toyota Avanza


6 2

5
Small cars that are easy to park, economy size is ideal for driving in those busy city streets. Here are some examples to compare prices:
Ford Fiesta


4 3

3
Ford Figo


5 2

5
Volkswagen Polo Vivo


5 2

5
Hyundai i20


4 1

5
Note: These are indicative examples only. For accurate car comparisons and prices, enter your dates into the search above.
George Driving Ideas Guide
Situated on the southern coast of South Africa, George is the gateway to the stunning 'Garden Route', an incredibly scenic stretch of coastline extending all the way to Port Elizabeth on the south-east coast.
The town itself is situated in a very picturesque part of the country and is surrounded by the Outeniqua Mountains in the north. Although not located right on the coast, George is only a few kilometers from the Indian ocean towards the south.
Attractions in George include its numerous beautiful golf courses, hiking trails, and historical attractions including the Slave Tree.
As the gateway to the 'Garden Route', George can be used as a base to explore one of South Africa's most stunning areas of pure natural beauty by rental car.
George to Oudtshoorn
55 mins (63.8 km) (39.7 miles) via N12/N9 and N12/R62
Not only is the small town of Oudtshoorn on the other side of the Outeniqua mountains well worth a day trip, but the Outeniqua pass connecting the two towns is just breathtaking! This short pass has many scenic viewpoints and your journey will probably take a little more than 55 minutes no doubt.
The town of Oudtshoorn is the ostrich capital of South Africa, and a visit to an Ostrich Farm for a guided tour is a must! Oudtshoorn is also home to the Cango Caves, a series of limestone caves filled with stalagmites, stalactites and massive chambers. Explore the caves at your leisure or undertake a guided tour to hear about their history.
Many wildlife farms can be found on the outskirts of the town including the Cango Wildlife Ranch, which is also home to numerous captive crocodiles. The town itself has many restaurant and excellent shopping opportunities for local curios such ornate ostrich eggs.
Oudtshoorn to Knysna
53 mins (62.5 km) (38 miles) via N2
One of the most famous towns on the 'Garden Route', Knysna sits on a lagoon of the same name, guarded by the famous Knysna Heads. These two small mountains lie at the opening of the Lagoon right on the wild Indian Ocean.
Knysna is known throughout South Africa for its incredible oysters and holds a yearly festival in honour of these shellfish. This is an area of stunning beauty filled with many activities. Of course, the lagoon offers plenty of water sport opportunities as well as fishing. The surrounding countryside has hiking trails and mountain biking tracks. Whale watching, boat charters and houseboats are all other activities to be found on the lagoon and in the Indian Ocean beyond.
Accommodation options in Knysna are varied and include rental homes, bed and breakfast establishments, hotels, lodges and houseboats.
George to Mossel Bay
35 min (49.8 km) (31 miles) via N2
On a trip west along the 'Garden Route' from George, you will find the historic town of Mossel Bay.
It was here that Bartholomew Dias, the famed Portuguese explorer landed in 1488 after he had rounded the Cape of Storms attempting to find a passage to the east. In fact, lovers of history should take some time to explore the Dias Museum located in the town for more information about this great explorer and the significance of the bay.
Other attractions in the town include long, pristine beaches, water sports, fishing, the Cape St Blaize lighthouse, Groot and Klein Brak rivers, the Klein Brak Museum, hiking, shark cave diving, sailing, mountain bike trails, scuba diving, snorkeling and whale watching.
Accommodation options in Mossel Bay can be found across a range of budget options, and include camping, bed and breakfast establishments, self-catering chalets, lodges and various hotels.
Cheaperthancars and Cheaperthanhotels are all about great deals on not only car rental but accommodation as well. These two expenses take up a large part of any holiday budget but we save you money, allowing you to spend more on having FUN!
Your Cheaperthancars Team