LEADING CAR RENTAL BRANDS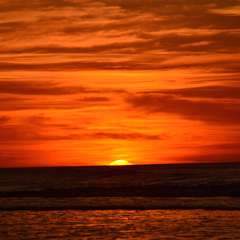 Nahoon Beach East London South Africa Sunrise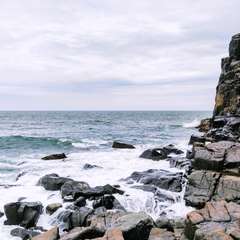 Morgans Bay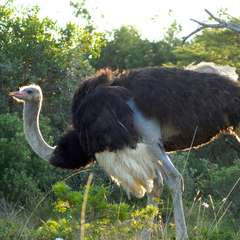 Ostrich
Popular Rental Cars in East London
Address: East London - 66 Settlers Way, East London, 5201 , Eastern Cape. To check for other local car rental hire depot locations in East London, select search above.
Going off road or to some out of the way place? Why not have an adventure with a 4x4 or SUV. Here are some examples to compare prices:
Nissan X-Trail


5 3

5
Ford Eco Sport


5 3

5
Toyota Rav4


5 3

5
Toyota Fortuner


5 5

5
Ford Ecosport


4 2

5
Volkswagen Tiguan


5 3

5
Are you driving with a large group? See our wide range of 7, 9 and 12-seat people carriers (MPV's) van's and minivans. Here are some examples to compare prices:
Volkswagen Kombi


8 4

4
Toyota Quantum


9 6

5
Ford Tourneo


5 4

4
Hyundai H1


7 4

5
Toyota Avanza


6 2

5
Small cars that are easy to park, economy size is ideal for driving in those busy city streets. Here are some examples to compare prices:
Ford Fiesta


4 3

3
Ford Figo


5 2

5
Volkswagen Polo Vivo


5 2

5
Hyundai i20


4 1

5
Note: These are indicative examples only. For accurate car comparisons and prices, enter your dates into the search above.
East London Driving Ideas Guide
Situated on the east coast of South Africa and conveniently located between Port Elizabeth and Durban, East London is one of South Africa's smaller tourist destinations.
Of course, as it is situated on the coast, East London is home to stunning beaches including Gonubie, Nahoon and Eastern. These are some of the premier beaches in South Africa. Not only can you soak up the sun, but the city is a haven for watersports enthusiasts particularly kite surfing, wind surfing, surfing as well as fishing.
Other attractions in the city include a Lion Park, the East London zoo, Anne Bryant Art Gallery, the East London Museum and the Aquarium.
East London is the perfect base to see the rest of the surrounding countryside by rental car, particularly the 'Wild Coast', a section of coastline leading through the Transkei towards Durban as well as west down the 'Garden Route' towards Port Elizabeth, George and Cape Town.
East London to the Addo Elephant Park
2 hours 40 mins to Addo Elephant Park (247 kilometres) (153 miles) via the R72
Perhaps one of the more famous national parks in South Africa, Addo Elephant Park is home to a number of animals, with elephants a particular highlight.
Addo is the third largest national park in the country and is 180 000 hectares in size, taking in numerous diverse eco-systems.
Today the park is home to around 600 different animals from a wide variety of species. These include elephant, antelope, zebra, leopard, hyena, black rhino, buffalo and lions. In fact, Africa's 'Big 5', all have a home in the park, while Addo is also the home of the 'Big 7' if you add the Southern Right Whale and the Great White Sharks found along the park's coastline.
Activities in the park include hiking trails, game drives, camping, zip-lining and scenic walks.
Accommodation options in Addo Elephant Park include various rest camps, tented camping sites, guest houses and more luxurious options.
East London to Port Elizabeth
3 hours 10 mins to Port Elizabeth (283 kilometers) (175 miles) via the R72
The largest city in the Eastern Cape region, Port Elizabeth is known as the 'Friendly City' to all South Africans.  Known for its relaxed way of life Port Elizabeth and incredible hospitality, the city is filled with excellent tourist attractions and activities.
It is also filled with national monuments and perhaps the best way to explore this is to undertake the Donkin Trail through the city. This follows in the footsteps of the 1820 British settlers who landed in the city and incorporates 47 different monuments in a 5km walking trail.
Other attractions in Port Elizabeth include township tours, Kragga Kamma game reserve, an array of beaches, watersports, fishing, numerous museums (including the SA Air Force Museum and the Nelson Mandela Metropolitan Art Museum), excellent restaurants and brilliant shopping opportunities.
Accommodation options in Port Elizabeth include bed and breakfast establishments, self-catering apartments, rental homes and hotels in various price ranges.
East London to Qunu
2 hour 20 mins to Qunu (204 kilometres) (126 miles) via the N2
The birthplace and last resting place of Nelson Mandela, Qunu is a small rural village located in the Transkei region on the East Coast of South Africa. Although many modern facilities can be found in the villages in this area, a traditional way of life is still practiced by many of its inhabitants. They are very welcoming to tourists and more than happy to share stories about their daily lives.
Perhaps the most famous attraction in the village (other than Madiba's homes) is the Nelson Mandela Museum. It is in fact spread across three areas, Bhunga in the nearby town of Umtata, Mvezo (his birthplace near Qunu) and Qunu itself (where he spent his childhood).
Other attractions in the area include the Dwese and Cwebe Nature Reserves and the Hole in the Wall, a famous rock formation on the coastline.
Accommodation options in Qunu are limited in the village itself although the Museum does offer overnight accommodation. Other options around Qunu include guest houses, bed and breakfast establishments and farms.
Cheaperthancars and Cheaperthanhotels offers great deals for both car rental and accommodation. This saves YOU money that can then be used to make your holiday even more special!
Your Cheaperthancars Team