Leading car rental brands
Cheaper Than Cars
Trust
9.3 / 10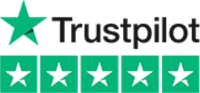 Thrifty
Thrifty is a car rental company founded in 1958 and is a subsidiary of the group 'Dollar Thrifty Automotive Group'. Its headquarters are in Tulsa, Oklahoma but it operates in 77 countries with over 1000 locations worldwide. The company caters to cost-conscious leisure and business travellers.
In October 2012, Thrifty showed it was keeping up with technological advances by introducing its new App for windows mobile phones, allowing customers with such phones to book, modify or cancel any reservation worldwide.
The Thrifty fleet of vehicles boasts a wide array of models and types. They offer different categories of vehicles such as economy, compact, standard, premium and luxury, all of them non-smoking. They also offer a program called 'Wild Card' which permits Thrifty to choose the car for you. The guarantee is that the rates will be the same as a compact vehicle but the vehicle could be larger, it will have at least five seatbelts and room for at least two pieces of luggage.
In most locations throughout the United States and Canada, Thrifty offer something called a Blue Chip Rewards Program where you can sign up for free and get credit towards future vehicle rentals. The number of days that you rent a vehicle for are automatically kept track of and when you've rented for 16 days they will send you a certificate for a free day of car rental, which can be redeemed on any car.
Cheaperthancars.co.za means what it says. Prices are very often cheaper than buying direct from car rental companies and here you can compare the prices and deals offered by rental hire companies like Thrifty with others. The same brands, better deals, and the opportunity to compare prices and cars.
All rates, unless specified allow free cancelation and we do not charge credit card fees, so when you do your comparisons check all the extra's. We make it easy – just low prices all day 24/7 , with the best brands available.
Collision Damage Waiver with Thrifty? Check out the insurance that we offer when making your car rental booking with Thrifty. You may find that you save a lot of money with the car rental insurance offers available that we show you in the check out process.
Wanting car hire rentals with Thrifty?  Car hire deals and big discounts with Thrifty? Looking for Thrifty business car rentals to combine with Airlines? We offer discount car rentals at rates and deals better than airlines can across the World.
For Leisure or business driving with Thrifty: Take advantage of last minute deals or book in advance with Thrifty.
KNOW MORE ABOUT US
What We Do
We help South African travellers get the very best deals on rental car hire in South Africa. We have also extended this to the Southern African region and internationally to Europe, Asia, USA, Australia and more.
Here, you can search and compare the latest cheap rental car hire rates cheaper than what you can pay directly. For top brands you can pay less! Rates are fully inclusive or as described ! No credit card fees and free cancellations* in many instances. What you see is what you get. When comparing check all the extra's put on by other operators. We make it easy for you – we just give you the best value with cheap car rental deals including the best brands, and latest car models, with more car rental pick up location depots, than anyone else around the world. So now South African's can choose from over 30,000 pick- up points and depots Worldwide and of course, in South Africa.
Cheaper Than Cars
Our Advantages
Compare
Brands
Compare 800+ companies
Low Price
Guarantee
Top Brands - Big Savings
Lots of Pickup
Locations
30,000+ Locations Worldwide