Leading car rental brands
Cheaper Than Cars
Trust
9.3 / 10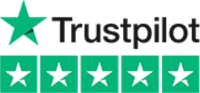 Hertz
Hertz, the first car hire company in the world, was founded in America in 1918 and is based in Park Ridge, New Jersey. Primarily known for its car hire services, Hertz also offers company machinery for hire, and offers a car sales service by selling one-year old cars from their fleet.
If you're thinking about using this company for your car hire needs, then you should be able to find a Hertz branch wherever you find yourself, be it Australia, Asia or America; it has 145 locations all over the world.
In terms of car types, Hertz offers different collections to choose from. Types of cars it offers to rent range from standard to prestige, family to economical and green. It has also introduced a new fun series which offers something a bit different, based more on the modern and impressive range of cars it has. It offers a variety of manual and automatic vehicles with a choice of three or five doors.
Hertz has special features and promotions that put the individual in the driver's seat. Students receive discounts to make car rental a more affordable and convenient choice for travelling; a scheme is offered to those who are going to be travelling a lot which allows customers to build up points for future hires. In some countries, Hertz offers an insurance which means you won't have to pay for any unexpected costs at the end of your trip.
The hertz website offers a wealth of information not just limited to car rental. It also gives you a country guide and a list of places to visit, hotel offers and wherever you are in the world you will be able to use its service.
Cheaperthancars.co.za means what it says. Prices are very often cheaper than buying direct from car rental companies and here you can compare the prices and deals offered by rental hire companies like Hertz with others. The same brands, better deals, and the opportunity to compare prices and cars.
All rates, unless specified allow free cancelation and we do not charge credit card fees, so when you do your comparisons check all the extra's. We make it easy – just low prices all day 24/7 , with the best brands available.
Collision Damage Waiver with Hertz? Check out the insurance that we offer when making your car rental booking with Hertz. You may find that you save a lot of money with the car rental insurance offers available that we show you in the check out process.
Wanting car hire rentals with Hertz?  Car hire deals and big discounts with Hertz? Looking for Hertz business car rentals to combine with Airlines? We offer discount car rentals at rates and deals better than airlines can across the World.
For Leisure or business driving with Hertz: Take advantage of last minute deals or book in advance with Hertz.
KNOW MORE ABOUT US
What We Do
We help South African travellers get the very best deals on rental car hire in South Africa. We have also extended this to the Southern African region and internationally to Europe, Asia, USA, Australia and more.
Here, you can search and compare the latest cheap rental car hire rates cheaper than what you can pay directly. For top brands you can pay less! Rates are fully inclusive or as described ! No credit card fees and free cancellations* in many instances. What you see is what you get. When comparing check all the extra's put on by other operators. We make it easy for you – we just give you the best value with cheap car rental deals including the best brands, and latest car models, with more car rental pick up location depots, than anyone else around the world. So now South African's can choose from over 30,000 pick- up points and depots Worldwide and of course, in South Africa.
Cheaper Than Cars
Our Advantages
Compare
Brands
Compare 800+ companies
Low Price
Guarantee
Top Brands - Big Savings
Lots of Pickup
Locations
30,000+ Locations Worldwide