Leading car rental brands
Cheaper Than Cars
Trust
9.3 / 10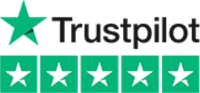 Europcar
Founded in Paris, 1949, is a car rental company that despite its name is now international. More prominent in European countries like France, Germany and the UK, it also operates all over the world, covering North America, Latin America, the Middle East, Asia, Africa, the Indian Ocean and of course, Europe. During its history, it has been a sponsor at major sporting events including the French professional cycling team Europcar.
The company specialises mainly in corporate and leisure vehicle rentals including cars and trucks with the odd motorbike rental, all of which have a range of automatic or manual. They only use new vehicles that are five months old or younger, and offer 24/7 service at most major airports with complete round the clock roadside assistance. So whether you want a car for business or pleasure, you can most likely pick it up and drop it off anywhere you want in the world.
Europcar also offer deals to their loyal customers by giving them the option of joining a club with a Privilege card. This free card provides discounts off a wide range of services, the ease of ordering online, the promise of keeping your pre-ordered vehicle for you even if you are running late, and a whole lot more besides. In addition to these benefits, Europcar have also partnered with companies to offer rewards to their most frequent clients. Being a member of the Miles and more programs means you will be eligible for better offers in the future. Also, when renting a car with them, you may receive offers on some hotels and trains as they have partnership with certain companies.
Cheaperthancars.co.za means what it says. Prices are very often cheaper than buying direct from car rental companies and here you can compare the prices and deals offered by rental hire companies like Europcar with others. The same brands, better deals, and the opportunity to compare prices and cars.
All rates, unless specified allow free cancelation and we do not charge credit card fees, so when you do your comparisons check all the extra's. We make it easy – just low prices all day 24/7 , with the best brands available.
Collision Damage Waiver with Europcar? Check out the insurance that we offer when making your car rental booking with Europcar. You may find that you save a lot of money with the car rental insurance offers available that we show you in the check out process.
Wanting car hire rentals with Europcar?  Car hire deals and big discounts with Europcar? Looking for Europcar business car rentals to combine with Airlines? We offer discount car rentals at rates and deals better than airlines can across the World.
For Leisure or business driving with Europcar: Take advantage of last minute deals or book in advance with Europcar.
KNOW MORE ABOUT US
What We Do
We help South African travellers get the very best deals on rental car hire in South Africa. We have also extended this to the Southern African region and internationally to Europe, Asia, USA, Australia and more.
Here, you can search and compare the latest cheap rental car hire rates cheaper than what you can pay directly. For top brands you can pay less! Rates are fully inclusive or as described ! No credit card fees and free cancellations* in many instances. What you see is what you get. When comparing check all the extra's put on by other operators. We make it easy for you – we just give you the best value with cheap car rental deals including the best brands, and latest car models, with more car rental pick up location depots, than anyone else around the world. So now South African's can choose from over 30,000 pick- up points and depots Worldwide and of course, in South Africa.
Cheaper Than Cars
Our Advantages
Compare
Brands
Compare 800+ companies
Low Price
Guarantee
Top Brands - Big Savings
Lots of Pickup
Locations
30,000+ Locations Worldwide