Leading car rental brands
Cheaper Than Cars
Trust
9.3 / 10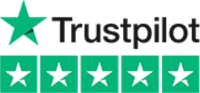 Enterprise
Enterprise Rent-A-Car was begun by Jack C. Taylor. He opened the first store in 1957, though it was originally called the Executive Leasing Company. He changed it to "Enterprise" in 1962. The name comes from the USS Enterprise, which he served on during the Second World War. Enterprise remains a privately-owned company to this day.
Enterprise prides itself on its customer service and competitive prices. The company also has car leasing and car sharing services. One of its current services that make it stand out for customers is its free pickup service. The company focuses especially on local rental needs, such as customers who need a car replacement while theirs is being fixed. It primarily rents General Motors cars, though it does include a few other brands, such as Nissan and Volkswagen. Also, many locations offer hybrid and electric cars for environmentally conscious customers.
Enterprise has about 6,500 locations worldwide. In Canada, Mexico, and the United States, Enterprise has a bigger presence than any other car rental company. With such a large presence, Enterprise covers the major cities, such as Denver, Chicago, New York City, Los Angeles, Houston, and Orlando, as well as smaller cities, including places such as Oklahoma City and Santa Fe. Around the world, Enterprise has a presence in Canada (such as Toronto, Vancouver, and Montreal) and many European locations, including London, England; Berlin, Germany; Paris, France; and Barcelona, Spain.
Because of the founder's military background (he flew Hellcats in the Navy in World War II), Enterprise is committed to hiring veterans; about 6,000 veterans work for Enterprise. In 2007, Enterprise came under Enterprise Holdings, Inc., when the company purchased Alamo and National. The company's headquarters are currently in Clayton, Missouri, not far from where the company began.
Cheaperthancars.co.za means what it says. Prices are very often cheaper than buying direct from car rental companies and here you can compare the prices and deals offered by rental hire companies like Enterprise with others. The same brands, better deals, and the opportunity to compare prices and cars.
All rates, unless specified allow free cancelation and we do not charge credit card fees, so when you do your comparisons check all the extra's. We make it easy – just low prices all day 24/7 , with the best brands available.
Collision Damage Waiver with Enterprise? Check out the insurance that we offer when making your car rental booking with Enterprise. You may find that you save a lot of money with the car rental insurance offers available that we show you in the check out process.
Wanting car hire rentals with Enterprise?  Car hire deals and big discounts with Enterprise? Looking for Enterprise business car rentals to combine with Airlines? We offer discount car rentals at rates and deals better than airlines can across the World.
For Leisure or business driving with Enterprise: Take advantage of last minute deals or book in advance with Enterprise.
KNOW MORE ABOUT US
What We Do
We help South African travellers get the very best deals on rental car hire in South Africa. We have also extended this to the Southern African region and internationally to Europe, Asia, USA, Australia and more.
Here, you can search and compare the latest cheap rental car hire rates cheaper than what you can pay directly. For top brands you can pay less! Rates are fully inclusive or as described ! No credit card fees and free cancellations* in many instances. What you see is what you get. When comparing check all the extra's put on by other operators. We make it easy for you – we just give you the best value with cheap car rental deals including the best brands, and latest car models, with more car rental pick up location depots, than anyone else around the world. So now South African's can choose from over 30,000 pick- up points and depots Worldwide and of course, in South Africa.
Cheaper Than Cars
Our Advantages
Compare
Brands
Compare 800+ companies
Low Price
Guarantee
Top Brands - Big Savings
Lots of Pickup
Locations
30,000+ Locations Worldwide