Cheaper Than Cars
Trust
9.3 / 10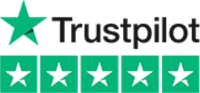 THE URBAN SPEED LIMIT IS
40 kph
|
24.9 mph
THE RURAL SPEED LIMIT IS
110 kph
|
68.4 mph
THE MOTORWAY SPEED LIMIT IS
120 kph
|
74.6 mph
THE FUEL PRICE IS
SEE PRICES
THE ROAD DRIVING SIDE IS THE
Right
THE MINIMUM DRIVING AGE IS
17 years of age
21 years of age to RENT
EMERGENCY SERVICE NUMBERS
101
DOCUMENT
License
IDP
Passport
Insurance
Registration
Argentina Driving Ideas Guide
Flanked by the Atlantic Ocean in the west and the Andes mountains in the east, Argentina is a country of rare beauty. Argentina is vast, in fact, it is the eighth largest country in the world. It also boasts both the highest point (Cerro Aconcagua — 6960m) and the lowest point (Laguna del Carbon — 105m below sea level) on the South American continent.
Tourism is becoming a major focal point of the Argentinian economy with over 5½ million people visiting the country in 2013. Buenos Aires, the capital, is the most visited city in Argentina, but even if you make this your starting point, the beauty of the rest of the country is just waiting to be discovered.
In fact, Argentina has some of the most scenic roads found anywhere in the world, and for the bold adventurer, the trip of a lifetime awaits. Don't be afraid to hop in a rental car and discover this magnificent, scenic country.
Scenic Drive — Ruta 40 (5000 km) (3 107 miles)
One of the world's most famous roads, Ruta 40 runs along the west of the country in a north-south direction. It runs from Cabo Virgenes in the Santa Cruz Province all the way to La Quiaca in the Jujuy Province, the small matter of around 5000km!
Of course, most tourists will not travel the whole route, although there are stretches that are extremely popular. Many adventure tourists travel the southernmost section of the round through very sparsely populated territory. Please note, some areas of the southern section are not paved.
Although the views along this road are spectacular, pay particular attention to the Fitzroy and Cerro Torres mountain ranges near El Chalten in Southern Patagonia. They are simply breathtaking! Due to its immense length, you may be unsure of where to drive along Ruta 40. For starting out, a trip between Cachi to Cafayate in the Salta Province is a good start!
Scenic Drive — Ruta 42 through National Parque Cardones
Situated between the towns of Salta and Cachi lies Ruta 42. This road is one of those tucked away gems! The views along Ruta 42 are magnificent and even if you never get out of your rental car, you are surrounded by rocky terrain that is close enough to touch.
This is open country filled with beautiful red rock outcrops, incredible fauna and large giant cacti.
The road itself will only take around an hour to travel straight through, but allow more time for photographs!
Buenos Aires to San Antonio de Areco
2 hours 30 mins  (116km) (70 miles) via RN8
Located just 116 km outside the capital, visit San Antonio de Areco in Pampas and get a taste of the traditional rural life of the Gaucho (Argentinian cowboy). The countryside here is filled with estancias or ranches that welcome visits from tourists.
At these estancias, you can ride horses, eat at a traditional asado (Argentinian barbeque) and watch incredible displays of horsemanship from local gauchos. The town itself is filled with shops selling gaucho related tourist trinkets including spurs, belt buckles and other souvenirs. Be sure to visit the Gaucho Museum as well!
Accommodation in San Antonio de Areco includes lodges, bed and breakfast establishments, small hotels and hostels.
Cheaperthancars and Cheaperthanhotels offers great deals for both car rental and accommodation. This saves YOU money that can then be used to make your holiday even more special!
Your Cheaperthancars Team
Argentina Driving Rules and Tips
Argentinian drivers can be aggressive, so prepare yourself ahead of time with the information below. Be prepared to drive defensively.
Documentation
You will need the following documents when traveling by car in Argentina:
A valid driver's license from your own country
International Driver's Permit (a translation of your license into other languages. You'll need to buy your IDP in your own country.)
Official photo ID (passport)
Proof of insurance in case of renting a car (Call your insurance company to make sure it will be usable in a foreign country.)
Proof of ownership if you are bringing your own car or written permission from the owner.
Age Restrictions
You must be 18 to drive in Argentina.
Driving Rules, Laws, and Regulations
Drive on the right hand side of the road; pass on the left.
Road signs will be in Spanish.
Do not turn right on red at a stoplight. Only turn left when an arrow or light indicates that you can.
By law, everyone in the car must be wearing a seatbelt.
Expect paved roads, though be on the lookout for potholes and uneven areas.
Do not use your phone while driving.
Many intersections will not have traffic signs or lights; usually, you yield to the larger road, the person who gets to the intersection first, or the person to your right.
Even when intersections have stop signs, drivers will often treat them as yield signs. Always check for oncoming traffic.
Be ready to slow down for police checkpoints, which will be marked with orange cones.
Have your headlights on at all times, even during the day.
Carry the following items in your car: two warning triangles, a first aid kit, a fire extinguisher, a two bar, and a reflective stick (red).They are required by law.
In Buenos Aires, especially, pay attention to one-way roads.
Swap insurance, and wait for the police to arrive if you are in an accident.
Speed Limits and Fines
Speed limits will be posted in kilometers per hour; follow the posted signs. Generally, though the maximum speeds will be as described below:
40 km/h (25 mph) on Urban residential roads
60 km/h (37 mph) on Bigger urban roads
110 km/h (68 mph) on Rural roads
120-130 km/h (75-81 mph) on Highways
If a police officer asks you to pay on the spot, he or she is essentially asking for a bribe; it is better to wait and pay the official ticket. Speeding fines can be as much as 400 Argentinian pesos.
Drunk Driving
The blood alcohol content (BAC) for Argentina is 0.05g/ml which is the equivalent of one drink per hour. If you are on a motorcycle, it is 0.02.You can be stopped and asked to take a breath test. If you are caught with a BAC above the legal limit, you could face one of the following penalties:
License confiscation
Fines
Jail time
Parking
You won't find much parking on the street in the cities. The parking you do find will often be metered. You also may have to pay a few pesos to an attendant when you leave unmetered spots. These "attendants" are unofficial, but it is generally expected that you pay them.
You can park on the right side of the street if it isn't marked with a sign prohibiting parking.
Park in a guarded lot if you can. Hotels often have these types of lots for your convenience.
Keep the guidelines above in mind while driving in Argentina, and your road trip should be a successful one.
KNOW MORE ABOUT US
Who Are We.
You can search and compare the latest cheap rental car hire rates cheaper than what you can pay directly. For top brands you can pay less ! Rates are fully inclusive or as described ! No credit card fees and free cancellations* in many instances. What you see is what you get. When comparing check all the extra's put on by other operators. We make it easy for you – we just give you the best value with cheap car rental deals including the best brands, and latest car models, with more car rental pick up location depots, than anyone else around the world. Over 30,000 pick- up points and depots Worldwide.
Cheaper Than Cars
Our Advantages
Compare
Brands
Compare 800+ companies
Low Price
Guarantee
Top Brands - Big Savings
Lots of Pickup
Locations
30,000+ Locations Worldwide
WHERE AND WITH WHO WE OPERATE
Locations, Airports & Companies
AIRPORTS
A
&nbsp
B
C
D
&nbsp
E
F
G
&nbsp
H
&nbsp
I
J
K
&nbsp
L
M
N
O
&nbsp
P
Q
&nbsp
R
S
T
U
V
W
&nbsp
X
&nbsp
Y
&nbsp
Z
&nbsp